Rescue Takes No Holidays
Article from "The Mickaboo Bird Rescue Companion"
Published January, 2022
By The Editor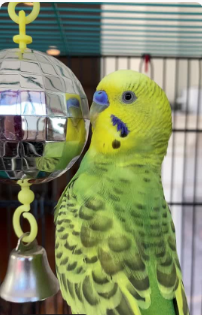 The holidays are when we bustle about to create the time and space to relax with family and friends.  Our volunteers do all of that for themselves - with an extra set of activities to help our feathered friends in need.  Consider a sampling of what's happened so far in December:
Coming into our rescue flock:
a group of 30 budgies (rescue in progress)
Boy Peep - an adorable budgie, pictured
an African Grey abandoned on the streets of San Francisco, transferred to Mickaboo from San Francisco Animal Care & Control and adopted out
another African Grey abandoned by their owner in an East Bay house after their owner was evicted 
Luna (pictured), a female Senegal Parrot sporting a large range of vocal sounds
Jackson, a Senegal Parrot, and Alex, a blue crown conure, who came to us after their owner surrendered them
a cockatiel left alone in the North Bay when her owner died
Adoptions:
Red Fred and Harriet (pictured), macaws left without a home when their 90-year-old owner passed away, were adopted together into a loving family
Edith the budgie
Fizzy the lovebird
Coral the cockatiel, found in San Francisco with a broken wing after she was hit by a car
Felix and Fiona, a pair of sun conures (pictured) from a multi-species group rescue
Cyrus the lovebird, taken in after their owner developed serious health problems
Bing Bong the cockatiel - adopted by one of Mickaboo's founders!
Buddy and Sunny the budgies
Apollo the budgie
Liza and Basil the bonded cockatiels (pictured)
Rio the cockatiel
Baloo the budgie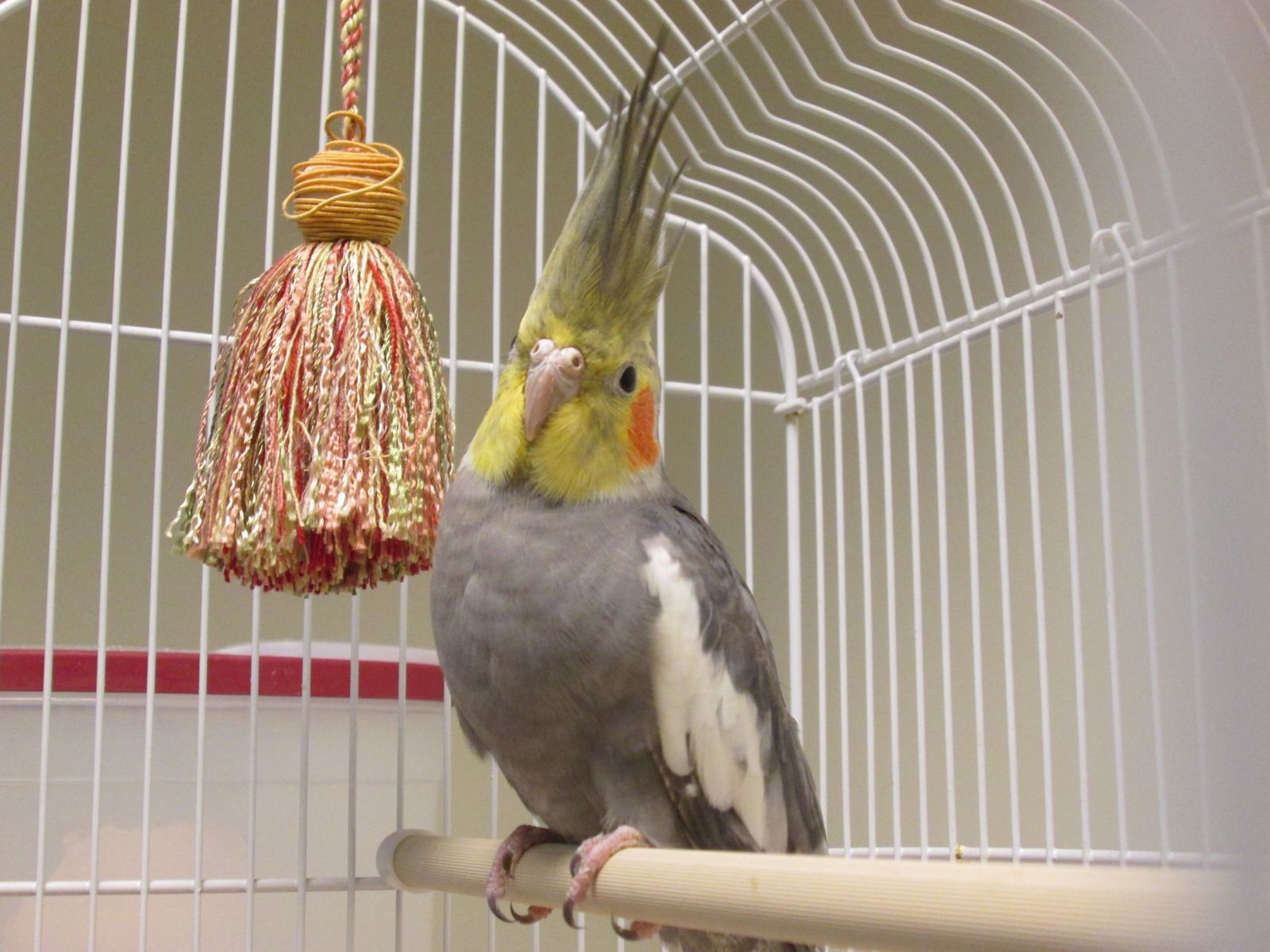 ​~~~
Our capacity to help birds is directly tied to the availability of foster homes. If yiou are willing to take in a foster bird (or adopt!) this holiday season, and have gone through our adoption/foster approval process, please email us. Additionally, your financial support to ensure every bird who needs medical attention can receive it is also much appreciated by both our birds and our volunteers.