Nibbles, July 2022
Article from "The Mickaboo Bird Rescue Companion"
Published July, 2022
From The Editor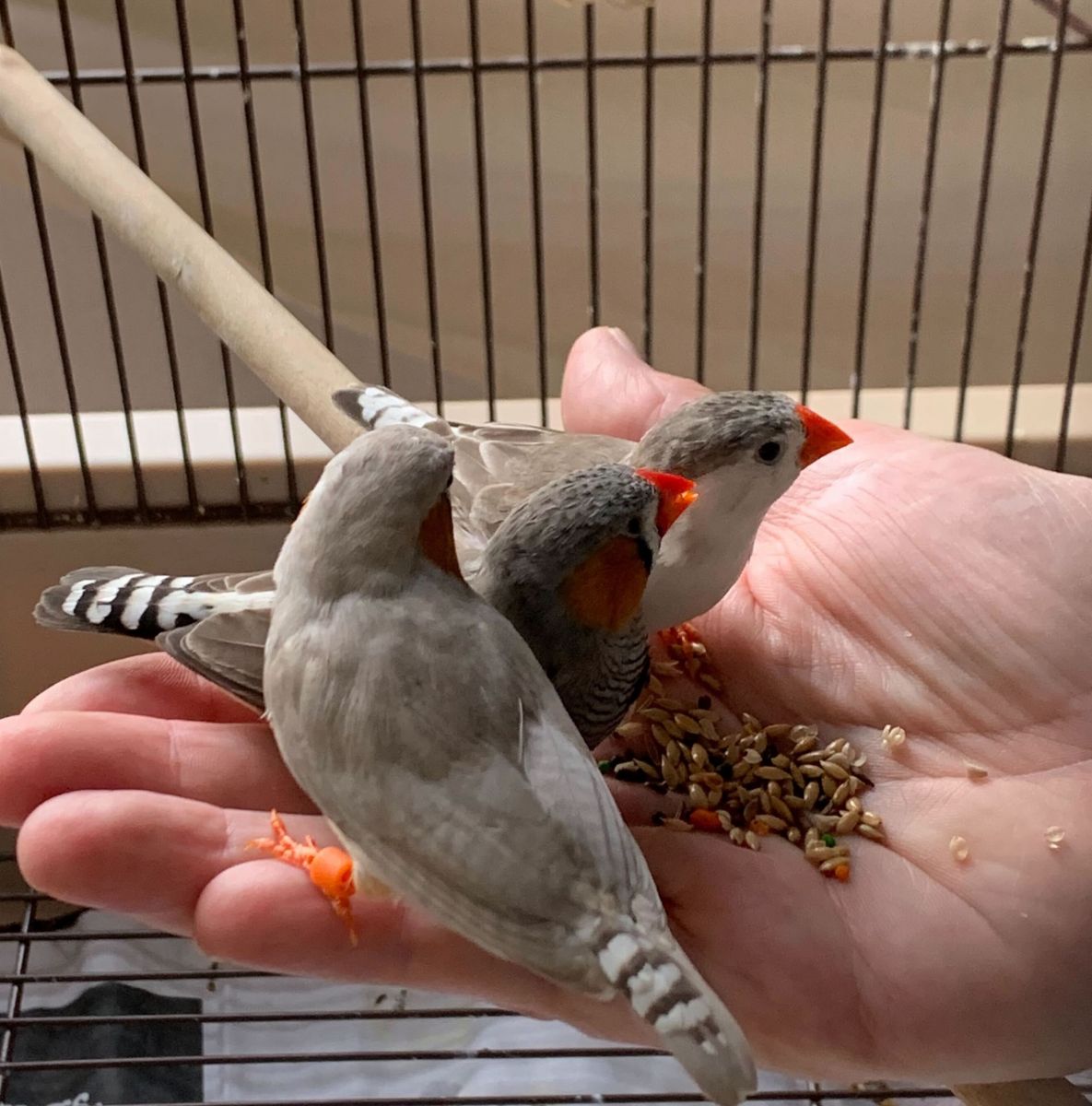 We're premiering "Nibbles" in this newsletter - bites of information for bird lovers and Mickaboo's supporters.
---
Matching Gift Campaign Coming!
GlobalGiving will be hosting a matching gift event on July 20, 2022, starting at 6 am PT.  The matching percentage will be based on the amount of each donation, as follows:
Donations of  $100-$499 will be matched at 30%
Donations of $500-$749 will be matched at 40%
Donations of $750-$1000 will be matched at 50%
The more you give, the higher the match rate! The match will end when matching funds run out, OR on July 20, 2022 at 8:59 pm PT, whichever happens first.  We will send the donation link to your email boxes and will post the link to Mickaboo's homepage when the campaign begins.  
Matching gift funds in campaigns like this tend to run out quickly - sometimes in minutes - so plan to get up early to take advantage of this event.  Our birds and volunteers will appreciate your effort! 
---
Summer Auction and Fundraiser
Save the dates! Mickaboo's traditional summer auction kicks off July 20 and ends July 24.  We'll have original artwork, household items, jewelry, gift certificates, bird-themed items, and MORE, for you and your birds. Stay tuned to our website for the auction URL!  All proceeds will benefit Mickaboo's birds.
---
Virtual Adoption Fair
Looking to learn more about caring for pet birds?  Want to meet some of our adoptable birds?  Seeking family-friendly entertainment?  Our Virtual Adoption Fairs check off all the boxes, and is easy to watch via Zoom or Facebook. Register for the July 30 broadcast of our virtual adoption fair here - you'll receive a Zoom link via email.
---
Contest - Pimp Your Parrot's Palace!
Show off what yiou've done to make your bird's living space special!  During this year's virtual holiday party, we plan to feature cages, play areas, and aviaries that are different in some way - with the goal of inspiring others who may want to do the same.  Send in YOUR entries (pictures or videos, multiple entries welcome) by October 31 for consideration, to pam at mickaboo dot com.  We plan to have prizes for the "best" entries in each category (cage, play area, aviary).
---
Pleasant Hill Finch Rescue - Update
In Mickaboo's largest rescue event (by bird count) ever, we took in 177 finches from a Pleasant Hill home aviary. We have about 120 now in foster care, most of which are ready to be adopted.  Finches are small balls of energy, endlessly entertaining as they flit about their enclosure.  Their beeps are easy on the ears, even in small flocks. If you have ever considered adding society or zebra finches to your household, now is a great time!  And if you can foster finches, we could use your help!  Contact us to discuss your questions or to make adoption or fostering arrangements.
---
A Little Bit of Levity
Did you know?  A Mickaboo volunteer posts a bird-themed cartoon daily to the Mickaboo blog. 
Back to newsletter's front page.
Copyright © 2022 Mickaboo Companion Bird Rescue
All Rights Reserved