Help Izzy NOW - Matching Gift Opportunity Today Only
Izzy needs your help to pay her vet bills.  Would you help her and our many other birds at today's matching gift event?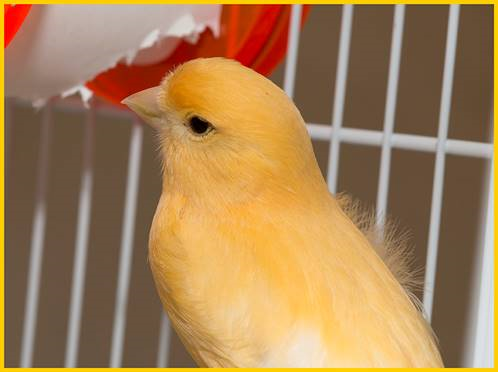 YOUR help and that of our many dedicated volunteers are what make Mickaboo's rehabilitation work possible. Your donation today can go further– a matching gift event is underway now (March 16), 6 am - 9 pm PT. GlobalGiving will match your online donations, up to $1,000 per donor, with $75,000 in matching funds. The exact matching percentage depends on the donation total collected by GlobalGiving for its nonprofit partners, and is expected to be 25-30%. Give by 9 pm PT today to help ensure YOU get the match!  
Your gifts help birds like Izzy, a beautiful female canary with a hernia. Izzy's diagnosis is that she ate too much grit, and ate it too fast for her digestive system to dissolve it. The excess rocks and sand in her digestive tract caused distress and straining, which caused her hernia. This is a good example of why Mickaboo recommends against feeding birds grit, even though (unfortunately) some pet stores still sell and recommend it.
Izzy just had her follow-up vet visit. Her gizzard is protruding slightly less and is straining less against her skin (like a balloon that is less deflated). Izzy has already had a lot of veterinary care and will need more, even without surgery. She seems to be heading in the right direction but her prognosis is still uncertain. 
Help Izzy and our other birds heal! We have a $15,000 fundraising goal for today, about half of a month's vet bills.  Take advantage of today's matching gift opportunity now, and watch our progress today at this blog.