GlobalGiving Bonus Day progress report - 8:00 pm PT - AND BONUS GRANT update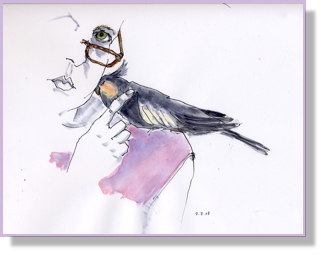 With just about an hour left in today's fundraising event, here is the latest update. 
Matching funds are now gone. 
Your generosity so far has resulted in a total in donations and matching gifts of $21K - more than our $20K fundraising goal (and the vet bills keep coming, so going over THIS goal is A-OK)! Thank you ALL for your generosity!
With 125 donors, we have fallen to SECOND PLACE (so far) in the "most donors" $1000 bonus grant contest, 25 short of the leader! There's only one bonus grant cash prize in this contest. :( The bonus grant deadline is 9 pm tonight; it seems unlikely we will catch up without a minor miracle.  Ask your friends to give, even if it's just a bit, to be included in the "most donors" count!
We were earlier entertaining hope of winning a $1000 bonus grant for the "most dollars raised".  At one point we were a mere $300 away from the leader - that gap has now increased to over $4K!  This contest also ends at 9 pm Pacific today.
Thank you as ALWAYS!