Mickaboo Angel Bird Program - Updates
Article from "The Mickaboo Bird Rescue Companion"
Published January, 2023
By Delayna Jane Myers
(Editor's Note: Rescued birds with the highest needs are selected periodically to be included in the Angel Bird Program.  Through this program, donors may elect to give toward the medical bills of that bird or others needing care.) 
Here are updates about two of the birds in the Angel Bird Program.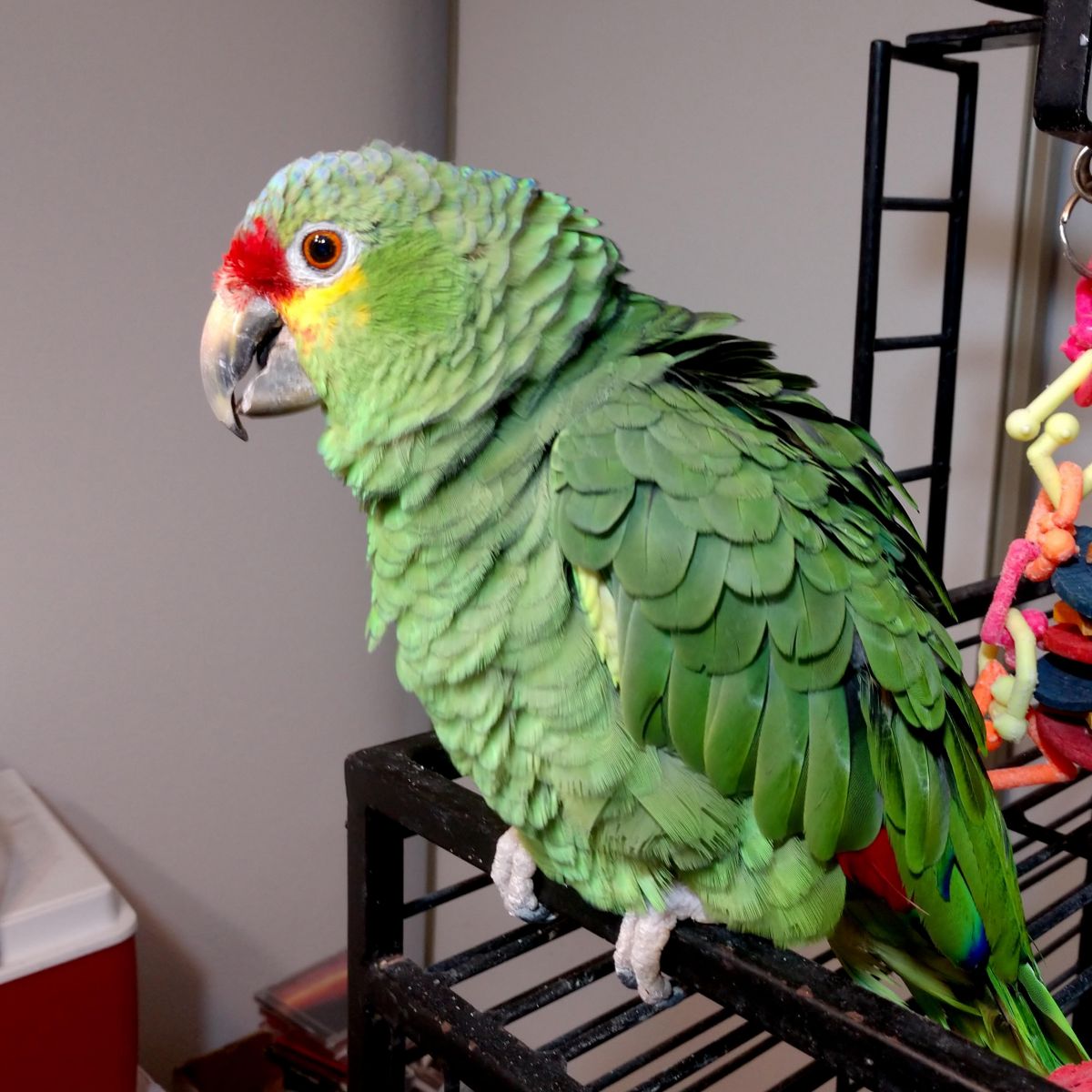 Tequila first came to Mickaboo in early February 2022. He is now 37 years old and in a loving foster home. Unfortunately, the road to Mickaboo was a long one and before he came to us, he had suffered serious neglect. After his original owner passed away his care degraded and his health deteriorated. Tequila developed severe scissor beak from a poor diet and low interaction. His strength and energy had declined and his physical condition appeared poor. His feathers were dull and he would fall down and flutter to the floor when climbing out of his cage. Even climbing the walls of his cage would have him gasping for breath! This was no longer a regal Amazon, this was a sad excuse for a parrot.
But then his caretaker decided to surrender him to Mickaboo for a better chance at life. Upon inspection by a vet, Tequila was diagnosed with both bacterial and fungal infections. His scissor beak was corrected and re-shaped (though it will need to be monitored for the rest of his life). He is currently on four medications for the infections, a heart issue, and a pain killer. Tequila now has a variety of stimulating toys to play with and he has a healthy appetite for Harrison's pellets along with fruit and vegetables. He is a relatively quiet amazon, eager for attention, though not a cuddly bird by any means, most likely due to previous neglect.
He's come a long way, and he has so much more to offer as a beautiful, healthy parrot. Such amazing progress would not be possible without the help from many generous donors and the care that Mickaboo provides!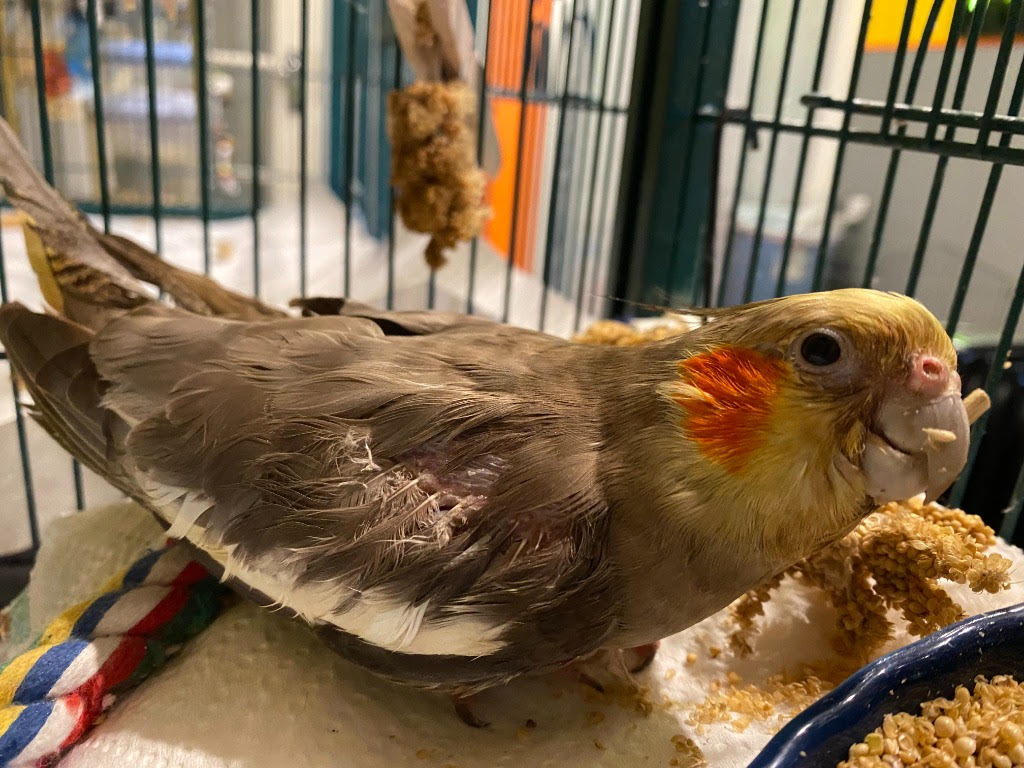 Little Lucia is quite disabled. When she came to Mickaboo a few years ago, she had old fractures that don't allow her to stand up straight or walk and perch normally. She kind of scuttles around her cage. Recently she had some bacterial infections resulting in her being unable to poop normally. The poor thing! On top of that, she became very hormonal and started plucking her wings. She was taken to the vet and treated with antibiotics, probiotics, and hormone injections. Through all of this she has remained very feisty and loves nothing more than to sit in the palm of her foster mom's hand for head scritches. She loves attention, and does her own happy dance when spoken to.
This sweet girl is on the mend! She may always have a harder time getting around from her past traumas but she continues to bring joy to those around her. With help from wonderful donors in the community, Mickaboo is able to give her the important care that she needs!
---
If you would like to become a Mickaboo Angel, it's easy to give through our website. All donations are tax deductible as per IRS guidelines. No matter how big or how small, all donations make a difference!  You can get more info about our Angel Bird Program here. 
Back to newsletter's front page.
Copyright © 2023 Mickaboo Companion Bird Rescue
All Rights Reserved