Highlights of Mickaboo's 25th Anniversary Holiday Party
Article from "The Mickaboo Bird Rescue Companion"
Published January, 2023
By The Editor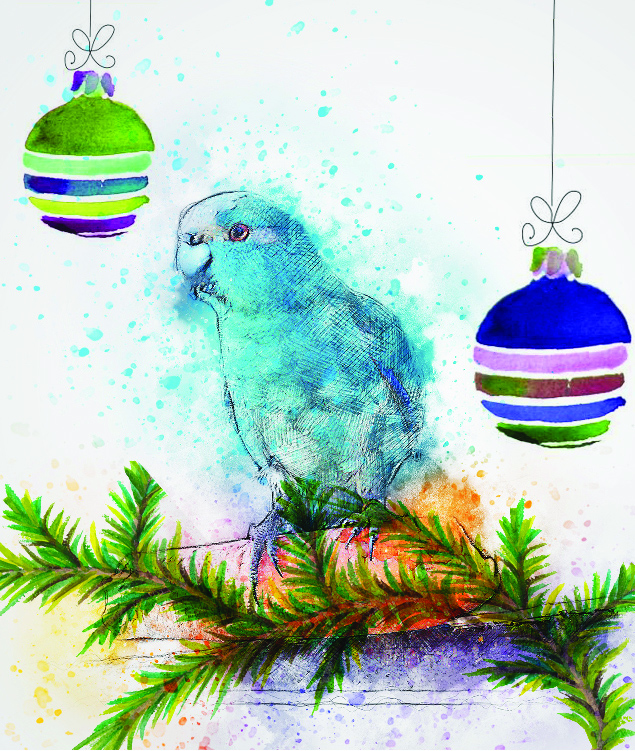 We learned, we laughed, we lauded our volunteers! Mickaboo's holiday event, though virtual due to COVID19 precautions, befitted an organization fueled by the passion of its volunteers and the generosity of donors across the United States and the world. 
The holiday event began end ended with an online auction and matching gift events.  Altogether, $49,655 was raised! THANKS to ALL those who donated goods to, or participated in, the auction!
The "middle" of the holiday event featured video events to educate and entertain.  
Alyssa Chow discussed estate planning as a way to care for both humans and their feathered household members.  It's an essential topic, given how long-lived birds can be!  The written presentation is available here; a recording of the session is here.
Mickaboo's own Jonathan Kessler discussed parrot training and enrichment activities, with a goal of encouraging interspecies communication.  The recorded video is here.
Sarah Lemarie, Mickaboo's Acting CEO and leader of the Telegraph Hill Conure team, discussed the iconic flock and Mickaboo's interactions with them.  The recorded video is here.
The bird trivia contest featured sounds and little-known facts about companion birds. 
Our Celebration of 2022 and Look Ahead to 2023 included nostalgic stories about memorable rescues and foster birds from Mickaboo's 25 years of history, our Acting CEO's take on Mickaboo's 2022 activities, recognition for our Volunteer of the Year, and goals for 2023 as we continue to rescue, rehabilitate, and rehome.
The event ended with thanks to ALL of our volunteers and supporters, making brighter the lives of thousands of birds, and helping hundreds of their guardians, over our 25 years of existence.  Onward to the next 25!
Back to newsletter's front page.
Copyright © 2023 Mickaboo Companion Bird Rescue
All Rights Reserved