Luca: Before and After
Article from "The Mickaboo Bird Rescue Companion"
Published April, 2023
By Robin Pugh, Conure Species Coordinator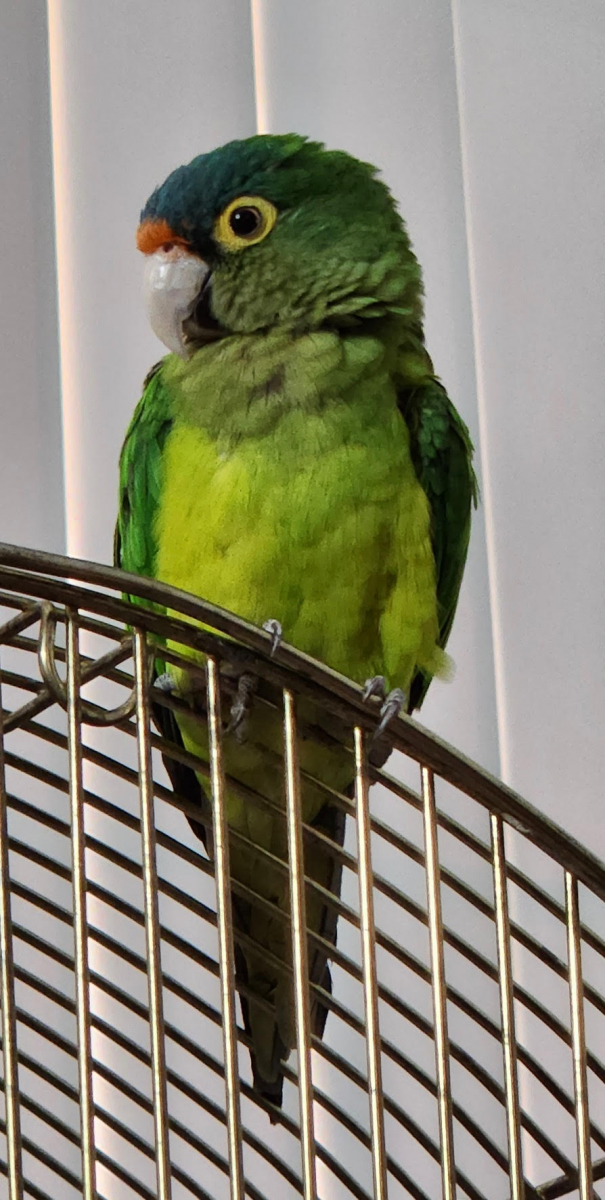 Luca was a stray half-moon conure who a good samaritan found while he was being attacked by a cat. He looked truly awful, with a ton of cuts, puncture wounds, and missing feathers, and he was seriously underweight. (Luca's "before" picture is at the right.) Cat saliva is extremely dangerous to birds, so he was given medical treatment immediately. Even after physical recovery, he was an extremely skittish bird, and it seemed unlikely he had any positive interactions with humans before.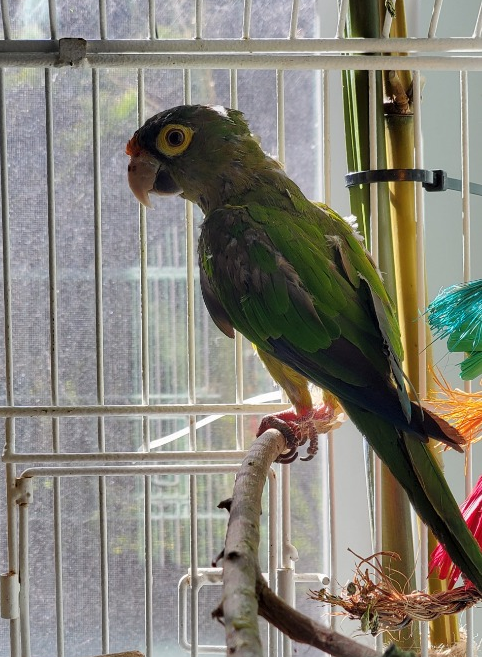 Several months of care have led to a huge improvement, a happy adoption, and a whole new life for Luca. Once he was on a good diet for some time, his feathers molted out cleanly and the damage to his beak grew out without issue. (Lucas' "after" picture is at the left!) Thanks to fast medical action, Luca has no long-term effects from his injuries. He is getting a lot of love and attention from his new adopter, who is happy to give him time to adjust. He's started eating with his 'flock', and is much more relaxed then he was when he first arrived.
Back to newsletter's front page.
Copyright © 2023 Mickaboo Companion Bird Rescue
All Rights Reserved