From the Acting CEO: 2022 Annual Report
Article from "The Mickaboo Bird Rescue Companion"
Published January, 2023
By Sarah Lemarié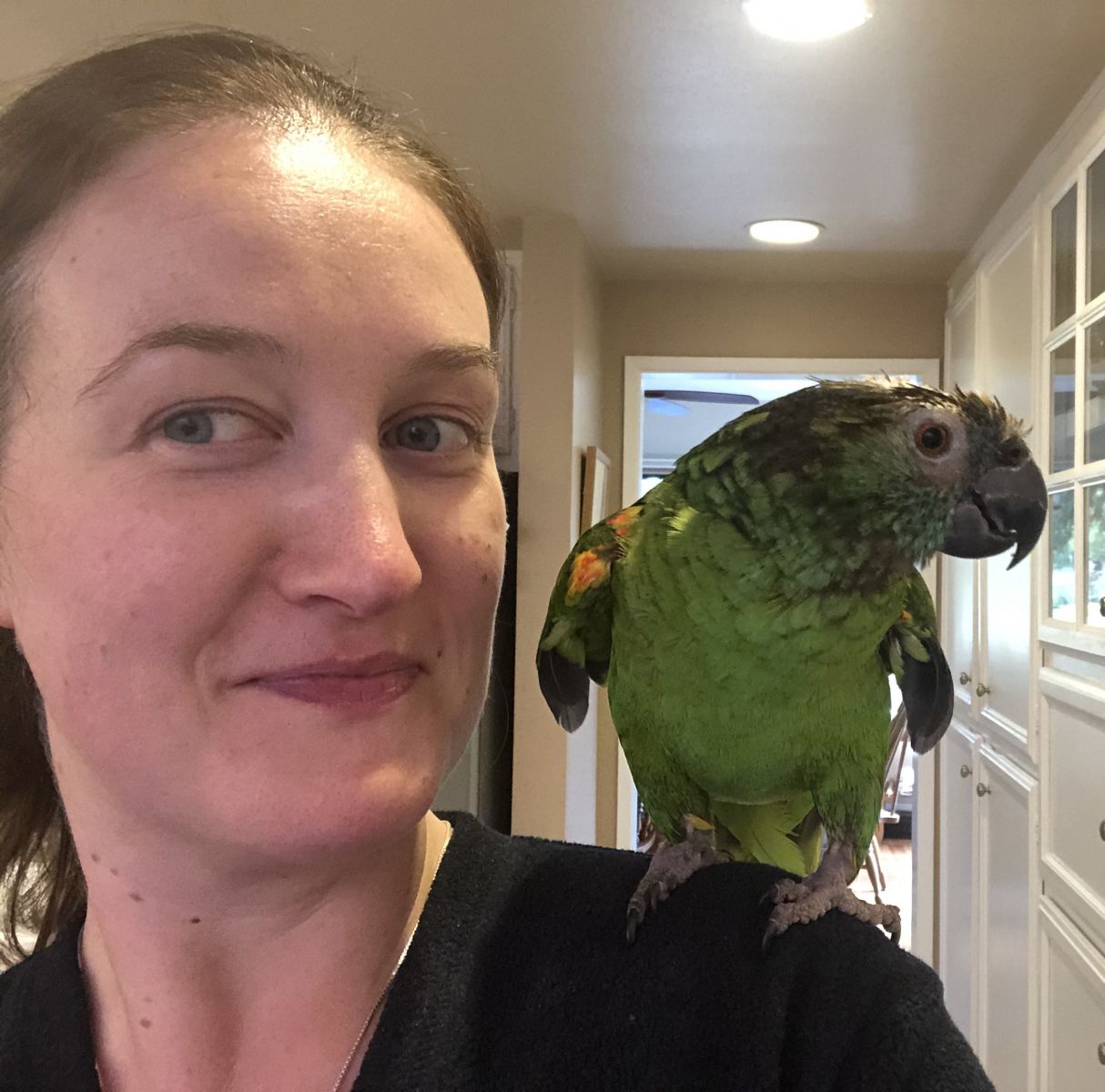 As the year draws to a close, it's always good to pause for a moment and reflect on some of the more significant events of the last 12 months and look forward to what lies ahead as we forge into January, just around the corner! It's also a great time to review our reports and get a more objective view of how we are doing. 
2022 began with a handful of major events for us, including Michelle Yesney's decision to step down after 15+ years of tireless work at the helm of our organization. Thank you so much to Matt, Katie, Pam and Tammy for working with me as a leadership team to help us navigate such a fundamental change. Michelle is still around of course, continuing as a very active member of our board, an expert on hand for moments of counsel, and a foster home with significant numbers of our smaller Mickaboo birds!
We also handled one of the largest rescues we've ever been involved in, saving 177 finches in a single day - and in record time as we battled to finish before nightfall. While our finch population exploded all of a sudden, the budgies have not been far behind. Our budgie team rescued nearly twice as many budgies this year compared to last. It's been a big year for little birds! 
This year also saw a number of more challenging rescues, including a macaw living in very sorry circumstances in a garage, a collection of birds in a van, and two group rescues of budgies that all have multiple health issues including avian TB, avian gastric yeast and feather mites. Larger group rescues can be really stressful on our volunteers as the medical needs and foster spaces for group intakes of sick birds are never easy to handle. Thank you budgie team for so much hard work this year!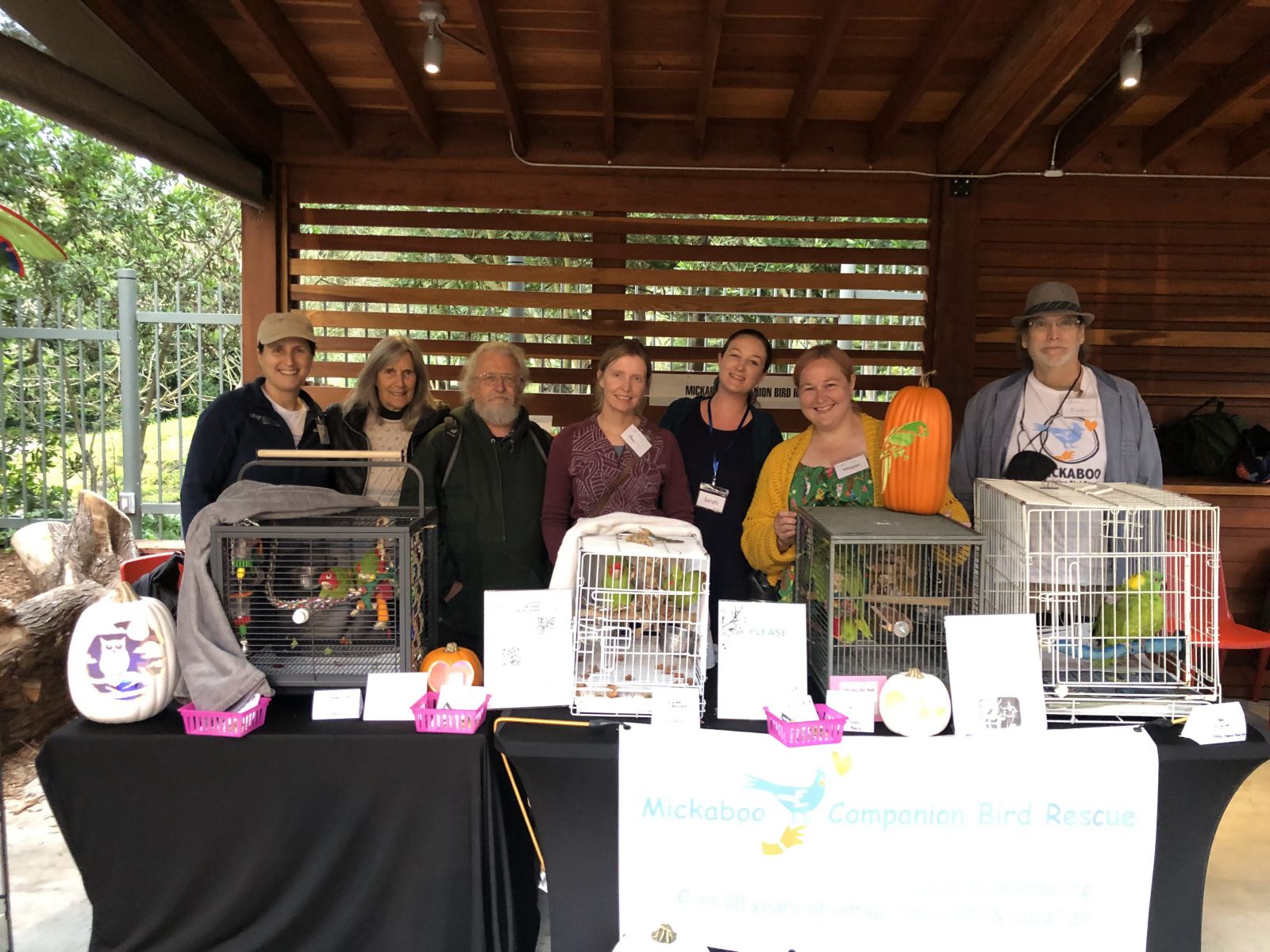 It's been wonderful to return to some more 'normal' activity as we attended a number of outreach events, including the Oakland Zoo, the Bay Area Pet Fair, Nightlife at the Academy of Sciences, and the Solano Stroll. We've missed these touchpoints that help us spread awareness, and it's a great boost to see people in person again!
We've been thrilled to find some super star new volunteers, who have thrown themselves into various aspects of the 'Mickaboo Machine' from our fundraisers and auctions to much needed help on our Macaw species team. Finding and recruiting great volunteers every year is essential, and we're thrilled to have new faces onboard. 
Next Year
We plan to invest in our Basic Bird Care classes, adding new teachers and also trialing online modules for the class to make it more accessible and available.  We'll also be looking at our volunteer onboarding and training to create fresh material and make our organization easier to navigate for newcomers. Finally, we'll be brainstorming ways to recruit big bird foster homes to take the pressure off boarding costs for macaws and cockatoos we have been unable to place in foster homes. 
The Numbers
The good news is that overall, we are just about keeping up.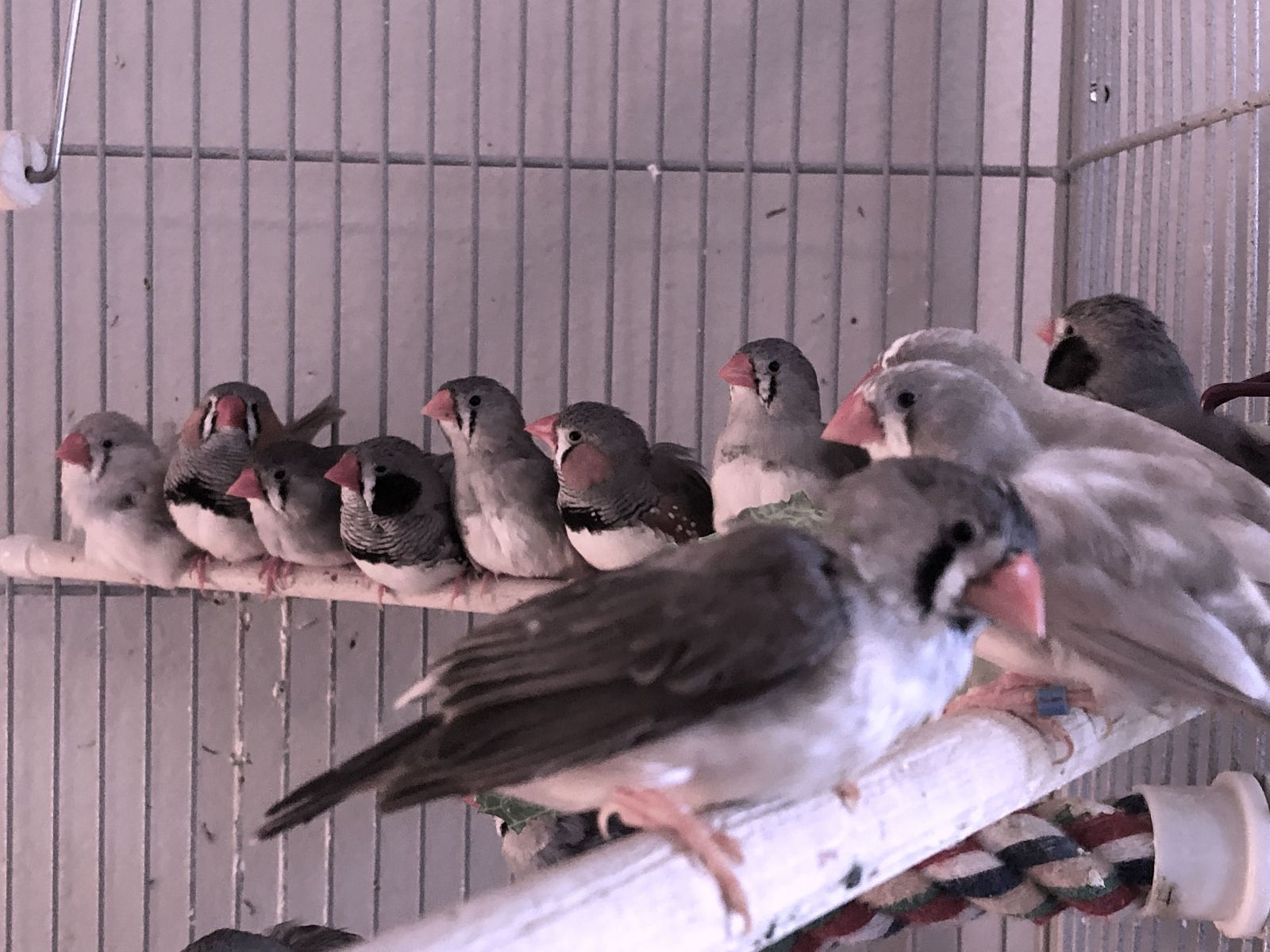 We took in 478 birds in 2022 - an astounding achievement. Even if we account for the 177 finches, this is still more than the 271 birds we rescued in 2021. 
In contrast, we have adopted out 254 birds, which is in the same ballpark as 2021 despite the decline in applications to 'normal' pre-pandemic levels. We saw a tremendous spike in applications in 2020 that doubled the number of potential adopters we had to work with, and now applications are back in the 'normal' range, as people stop looking for 'pandemic pets'.
Finches, budgies and cockatiels have been the most high-traffic species. We are thrilled to have had 53 finch adoptions this year! 
We have 171 active foster homes, which is a stable level over the last 3-4 years. Thirty-eight of these are new foster homes recruited this year, a wonderful effort from our species coordinators - a big increase over the ~25 we usually recruit each year. 
Perhaps the biggest number of all this year is "25": it's been 25 years since 'Mickaboo Cockatiel Rescue' formally incorporated in 1998. Thank you to Tammy Azzaro for creating such a special organization, and continuing to help drive and lead it with your support! 
All of this tremendous effort is thanks to our amazing team of volunteers helping us stay on course during difficult times to complete our mission of being there for birds in need.