Mickaboo's Leaders
Board of Directors
Tammy Azzaro, President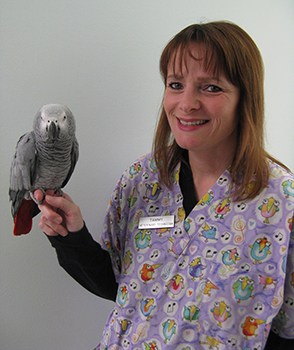 Tammy is one of the two original founders of Mickaboo, which took in the first bird as a rescue group in 1996. Tammy is an RVT and has worked at several of the avian veterinary clinics in the Bay Area. Read more about Tammy's story and the founding of Mickaboo here.
Trevor Coates
W. Ted Davids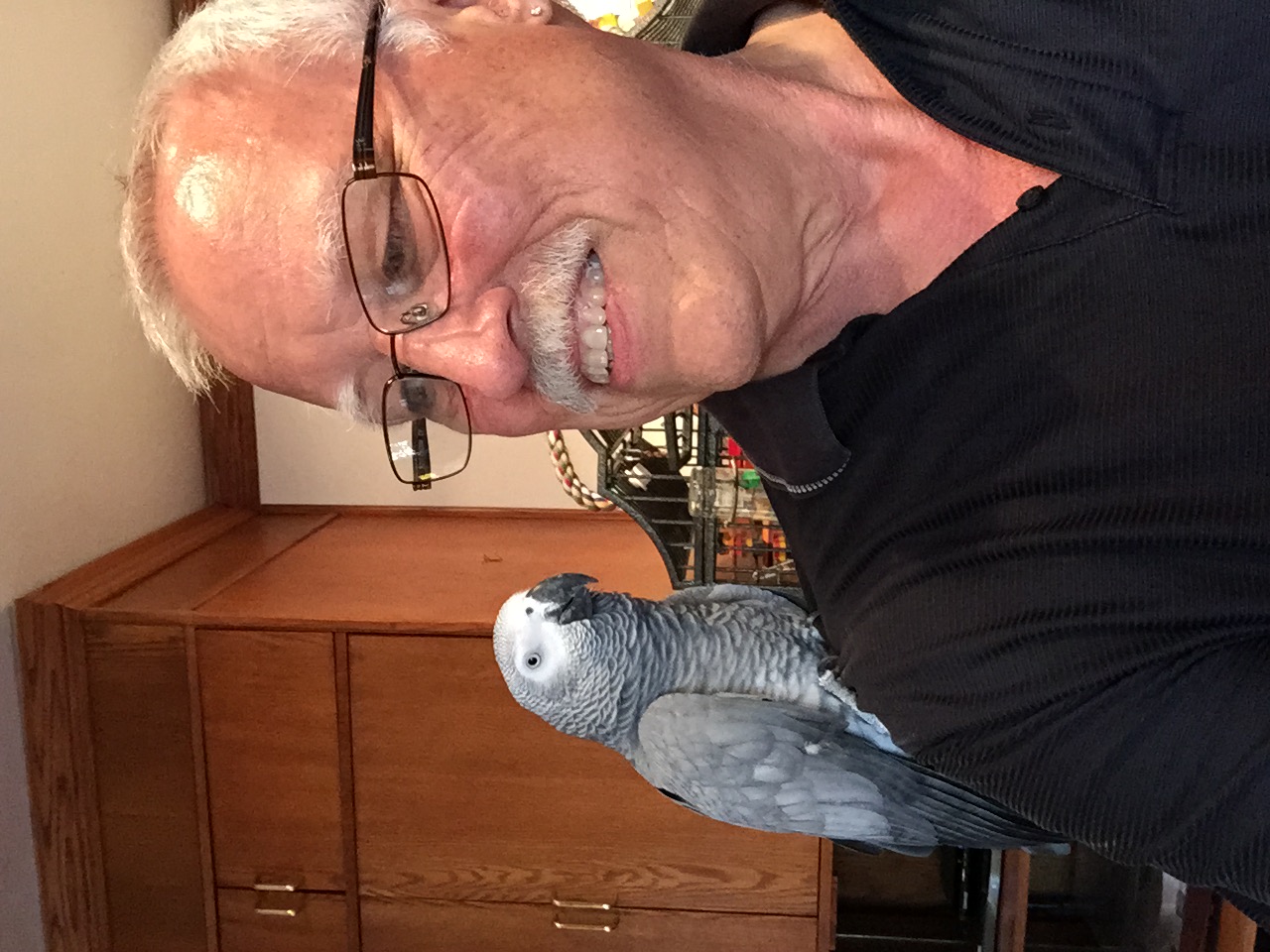 Ted has been involved with Mickaboo for over 20 years. A dear cockatiel got Ted started enjoying the company of parrots, their intelligent personalities and this led him to Mickaboo. Ted worked in Silicon Valley for almost all of his carrer, in Electronic Engineering. 
Dr. Bridget Ferguson, ABVP-Certified in Avian Practice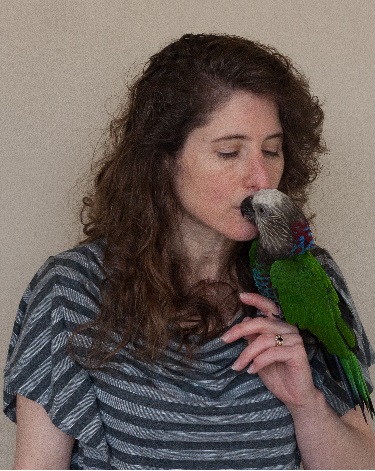 Dr. Ferguson completed her undergraduate degree in Avian Sciences at the University of California in Davis with a minor in Veterinary Medical Entomology and Nutritional Sciences in 1992. She graduated from the College of Veterinary Medicine & Biomedical Sciences at Colorado State University in 1997. After working in an "exotics only" clinic in San Francisco, California she obtained her Board Certification in Avian Practice in 2003.
Over the past 18 years, Dr. Ferguson has treated a wide variety of companion animals including birds, reptiles, ferrets, rabbits, rodents, and hedgehogs, in addition to cats and dogs. She enjoys consulting with local veterinarians as well as performing advanced diagnostics, treatments and surgery on exotic patients.
Dr. Ferguson has consulted with several rescue groups for non-traditional pets, including Mollywood Avian Sanctuary, Zazu's House Parrot Sanctuary, All Parrot Rescue, Hookbill Aviary, and Everlasting Hope Rescue in Washington. She also served as the medical director for Mickaboo Companion Bird Rescue in California for 14 years. In addition, she consults with Traipse Bengals, a USDA-licensed Bengal cat breeder located in Snoqualmie, and Beaker's Parrot Place in Wilkeson.
In her spare time she enjoys hiking and gardening, as well as spending time with her family and menagerie of pet animals including three horses, three goats, a hawkhead parrot, three dogs, two cats, twenty or so chickens, four hives of bees, and a salt water habitat filled with reef critters.
John Kelleghan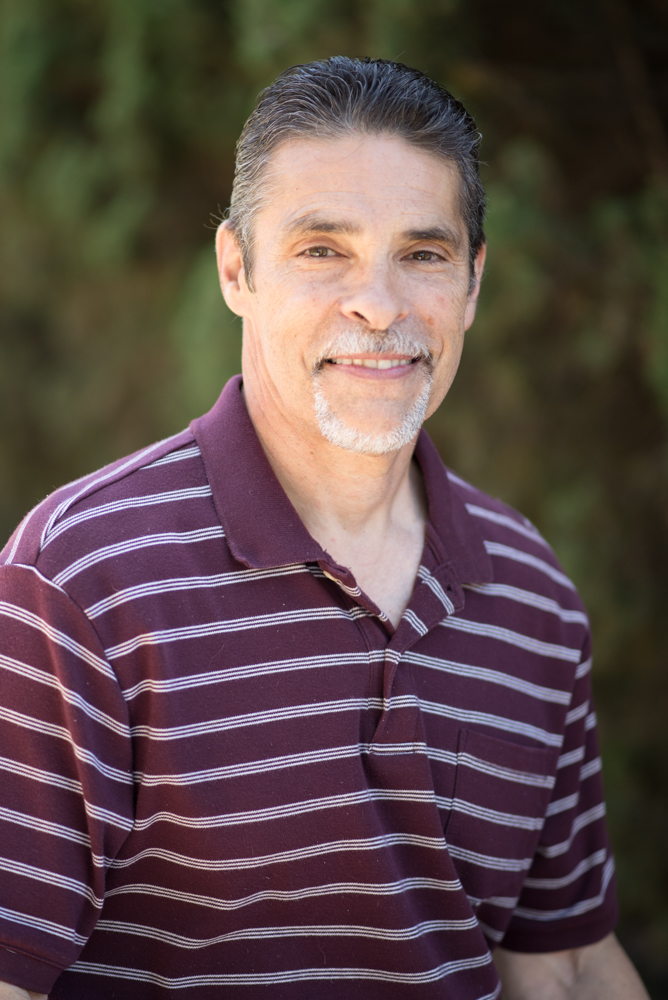 Pamela A Lee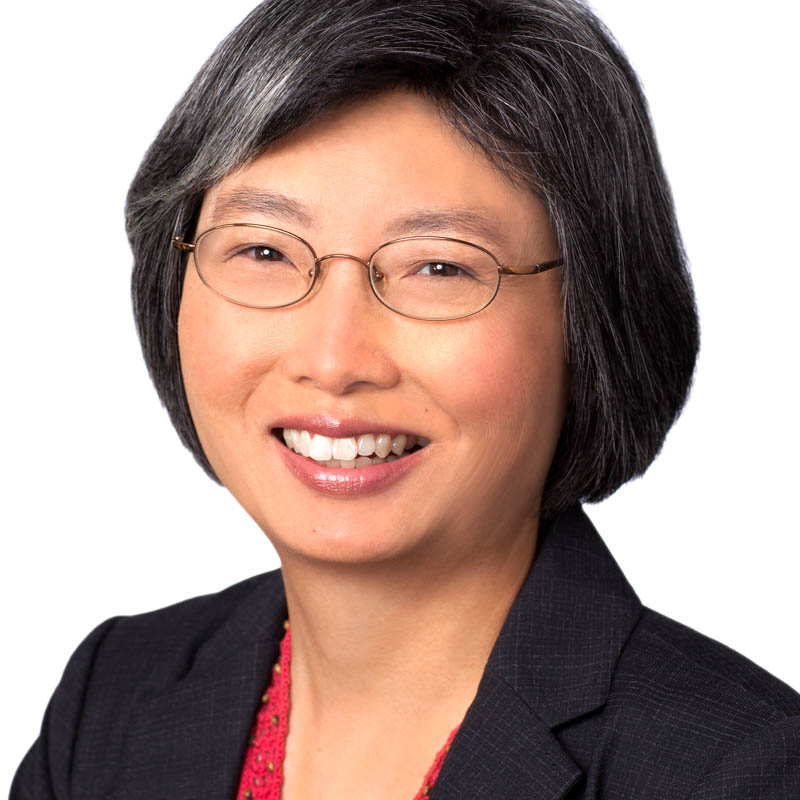 Pam has been a long standing member of Mickaboo's volunteer community and leadership team, as the Development Director, CFO and Events Lead for 20 years+.
Kathleen Wunderlich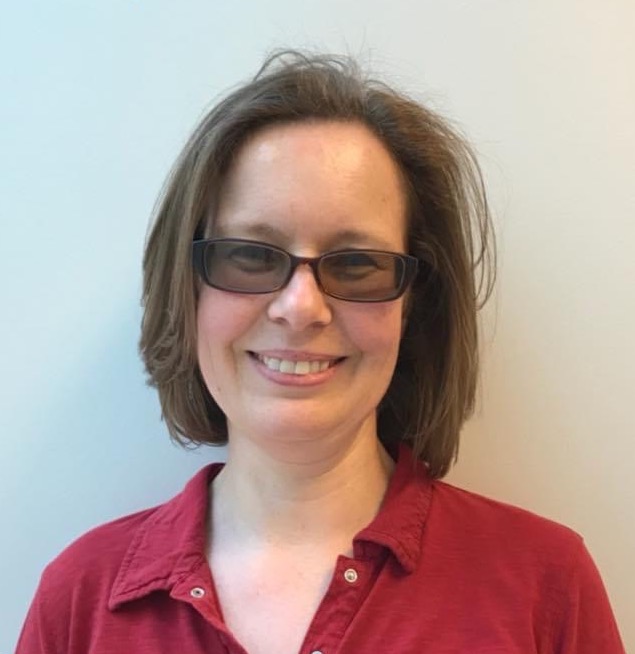 Katie is a long time volunteer and foster home for Mickaboo, with a particular focus on budgies, having served as Mickaboo's Budgie Coordinator for some time. Katie has experience with several species including budgies, cockatiels, poicephalus, rosellas, lovebirds, finches, and african greys. 
Michelle Yesney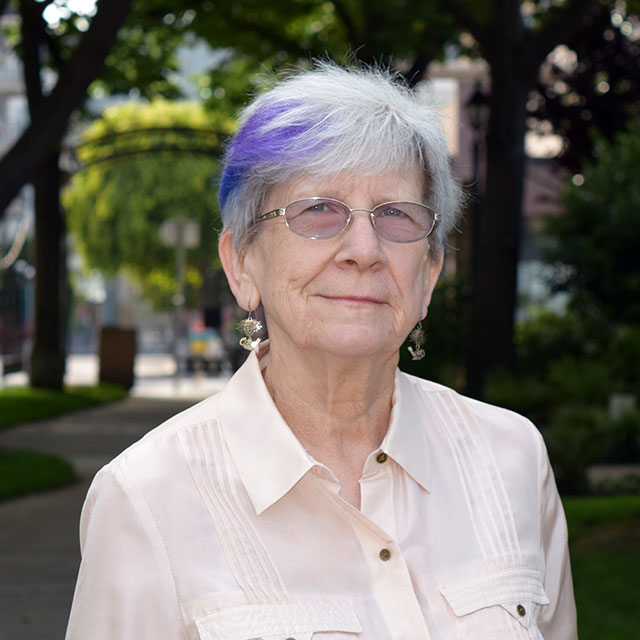 Michelle Yesney has been a volunteer with Mickaboo for over 18 years, and was CEO of the organization from 2009 until April 2022. She has fostered over 400 birds for Mickaboo. Michelle was a professional planner for the City of San Jose. You can read more about Michelle's experiences volunteering with Mickaboo in this newsletter and this online article. 
Rhonda Bennon
Sarah Lemarié
Sarah became involved in Mickaboo around 2013 after moving to California and discovering an active parrot rescue community. After fostering birds for a couple of years, she became the team lead for the Wild Parrots Species team and began volunteering in several different roles leading to the Chief Operating Officer title in 2019 and Acting CEO as of April 2022.
Sarah has never purchased or owned a parrot, but has fostered over 250 different birds through Mickaboo. 
Sarah began her career as a software engineer, and spent 17+ years at Sony Interactive Entertainment working in R&D in London, UK until 2012, and then Program Management within the Data/R&D/Client/Platform Ops/Security groups.
Susan Zuniga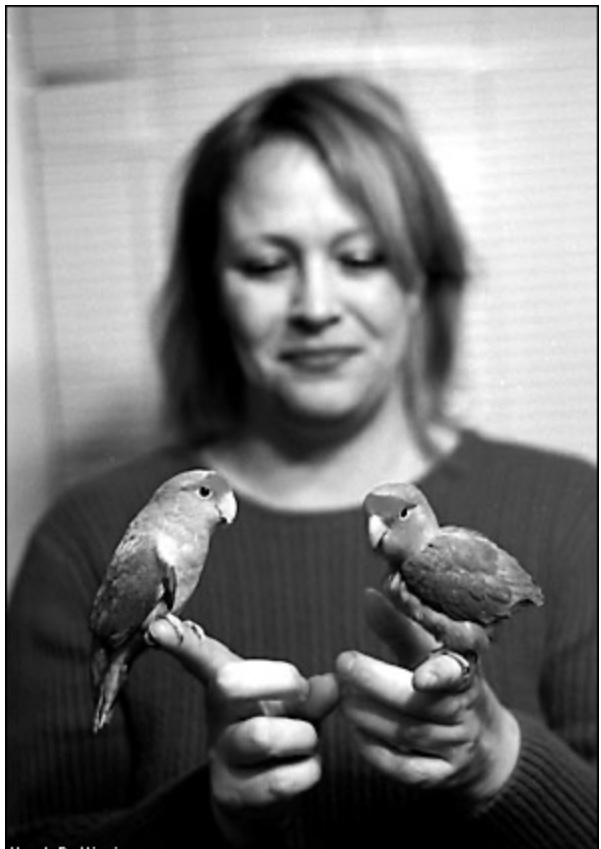 Susan Zuniga has been a volunteer since 1997. In her time with Mickaboo she has been a basic bird care class teacher, phone screen and home visit class teacher, species coordinator, adoption fair event coordinator and foster parent. Susan has fostered over 250 birds.  She was also on the Animal Advisory Committee for the city of San Jose for 5 years where she participated in research and writing Title 7 code for the city's animal population. 
Susan has been published in the SF Gate and Sally Blanchard's Companion Parrot Handbook. 
Chief Executive Officer
Sarah Lemarié (acting)
Chief Operating Officer
Sarah Lemarié
Chief Financial Officer
Pamela A Lee
Technical Director
Matt Linton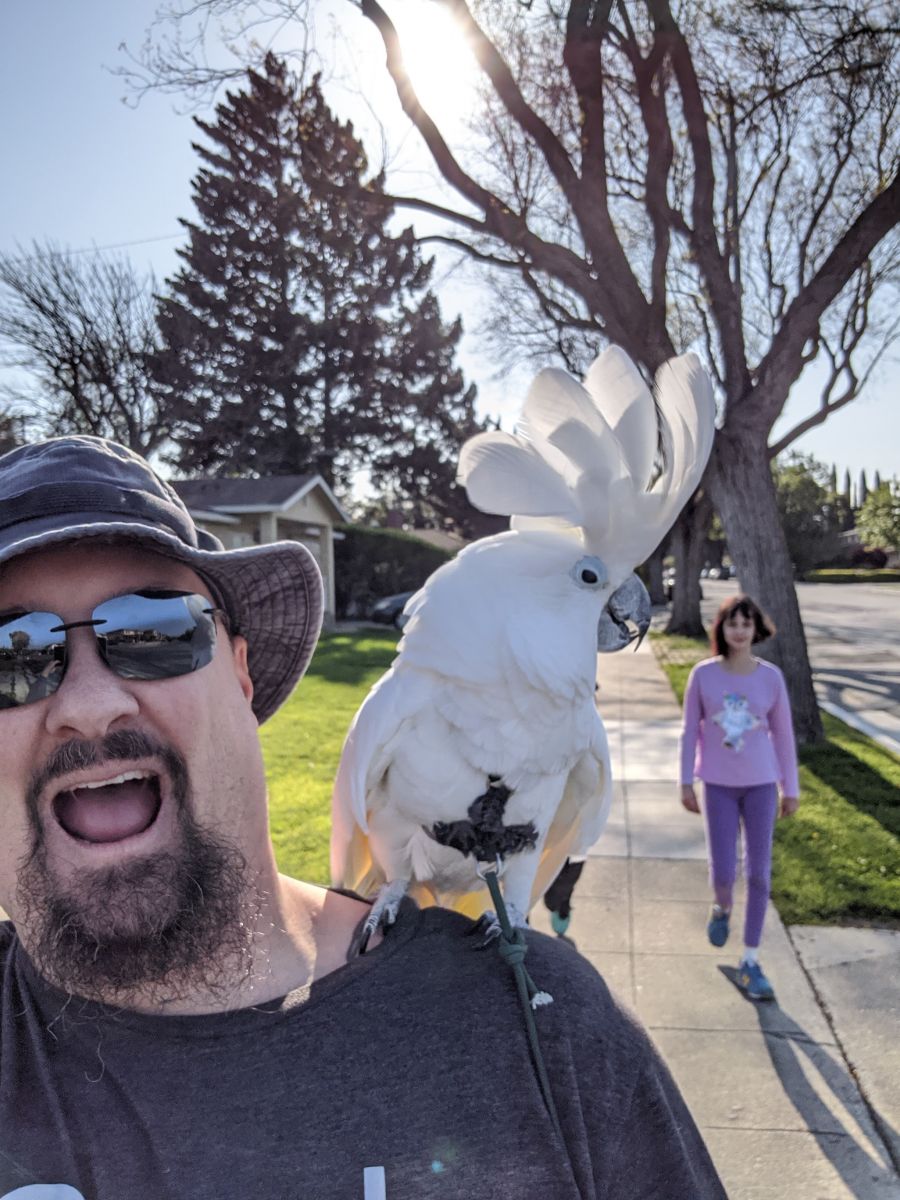 Matt has been involved with Mickaboo for over 18 years, after first meeting a Mickaboo volunteer at Wildwood vet during his Cockatoo's first vet checkup. Since 2004, he's run our technical infrastructure, providing free and reliable online resources to ensure every possible fundraising dollar goes straight to the birds, not to software expenses or overhead. In his day job, Matt leads a team of incident managers in cybersecurity response at a very large tech firm.