Buy From our Retail Sponsors
Support the Retailers That Support Us!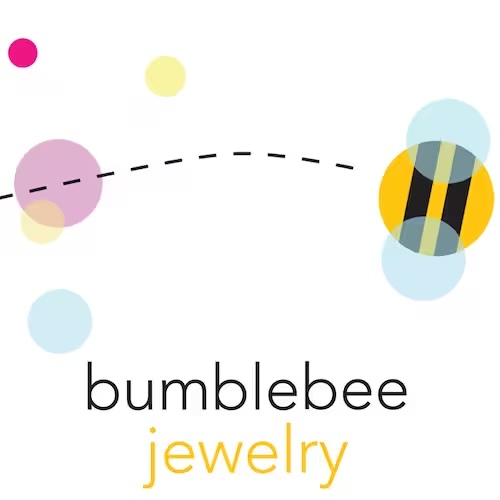 Bumblebee Jewelry 2023 Holiday Special! 
Designer/maker Katherine Flynn of bumblebee jewelry is partnering with us for a holiday fundraiser... donating 15% of every sale mentioning Mickaboo back to us!
How to donate:
1. Visit https://www.etsy.com/ca/shop/soprettyitstings
2. Enter 'Mickaboo' in 'message to sender' box at checkout
3. 15% of your purchase is donated to Mickaboo! Enjoy supporting small business, and the birds!
8Beaks donates to Mickaboo events. They have bright colorful bird toys for all sizes of birds designed and handmade especially for each order placed using bird-safe parts.

Art by Weeze - Custom pet portraits and the Love Me dog art series. The store will donate 10% of your purchases (anything in the store AND custom orders) when Mickaboo is mentioned. To trigger the donation, type "Mickaboo" in the "Note to Art by Weeze" section when you add an item to your online shopping cart.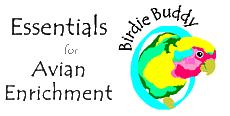 Birdie Buddy provides avian habitat consultation, planning & construction for the San Francisco Bay Area. If you adopt from, or foster for, Mickaboo, you can get a free consultation for aviaries, bird rooms or large perches & play gyms.
Bird Safe Store offers products (toys and other avian supplies) meeting high standards for safety, nutrition, and likeability by our feathered friends.  The store will donate 5% of your purchase to Mickaboo if you start your shopping from this link: http://www.birdsafestore.com/?Click=2349.
BirdToyNutZ makes quality, affordable, hand made parrot toys.
Birdy Booty makes toys specific to your bird's needs and preferences.
Cafepress hosts Mickaboo's branded items.  A portion of every purchase goes to Mickaboo.
eWaste for Good will pick up eWaste from your home or business free of charge, and gives $ to Mickaboo for it!  Learn more about what they accept, and sign up for YOUR pick up in the greater San Francisco Bay Area here. Remember to select Mickaboo as the organization to which you are donating.
Lafeber donates bird food to Mickaboo events and foster parents.
MySafeBirdStore sells toys, cages, and other bird supplies.  When you check out, put "Mickaboo" in their promo code field, and they will give you a 10% discount.
Nuts.com is a family-owned company that sells nuts, seeds, dried fruit, and other treats for humans and their feathered friends!

Polly Pajaro's Pistachio Treats Pistachios make great foraging treats! Use this link, and when you check out, type "Mickaboo" in the "special notes" field, and Polly Pajaro will donate 20% of your purchase to Mickaboo.
Socks by My Foot Fetish will donate a portion of their sales proceeds for any sock in their "Mickaboo" section (direct links to their Mickaboo section for men and women, are here and here, respectively).  If you have ever wanted to display parrots or owls or other winged creatures on your feet – this is the place for you!
TNT Toys are created by bird lovers who know what parrots want.

Totally Organics sells companion parrot food made with all organic ingredients.
Wings@Play gives a 15% discount to those who say "I'm with Mickaboo" in the comments section of the order form.
Zupreem donates to Mickaboo events. Specializes in exotic animal diets for zoo animals and exotic pets.