Global Giving Challenge
By Pamela Lee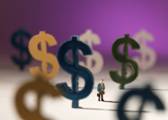 Mickaboo is participating in a donation challenge, and needs your help.
Mickaboo wants to raise $4,000 from at least 50 new-to-Mickaboo donors during the month of April through its Global Giving site.
Why is this important? If Mickaboo can reach the "$4000" and "50 donor" goals, Mickaboo will earn a permanent place in the Global Giving system. The Global Giving system will give Mickaboo exposure to corporate giving programs at some large companies (like Nike, HP, Dell, etc).
How can you help? Encourage your circle of friends and acquaintances to contribute using the Global Giving site. Use your Facebook page. Tweet! Do a mini-email blast! Send reminders! Ask your friends to tell their friends! Put a sign on your birdie's cage so visitors can see it!
Questions? Need a sample email appeal? Send your thoughts to pr@mickaboo.org. THANK YOU for considering helping Mickaboo in this way, and laying the foundation for a healthier financial future. It is truly appreciated.