Celebration of the Life of Louisa Jaskulski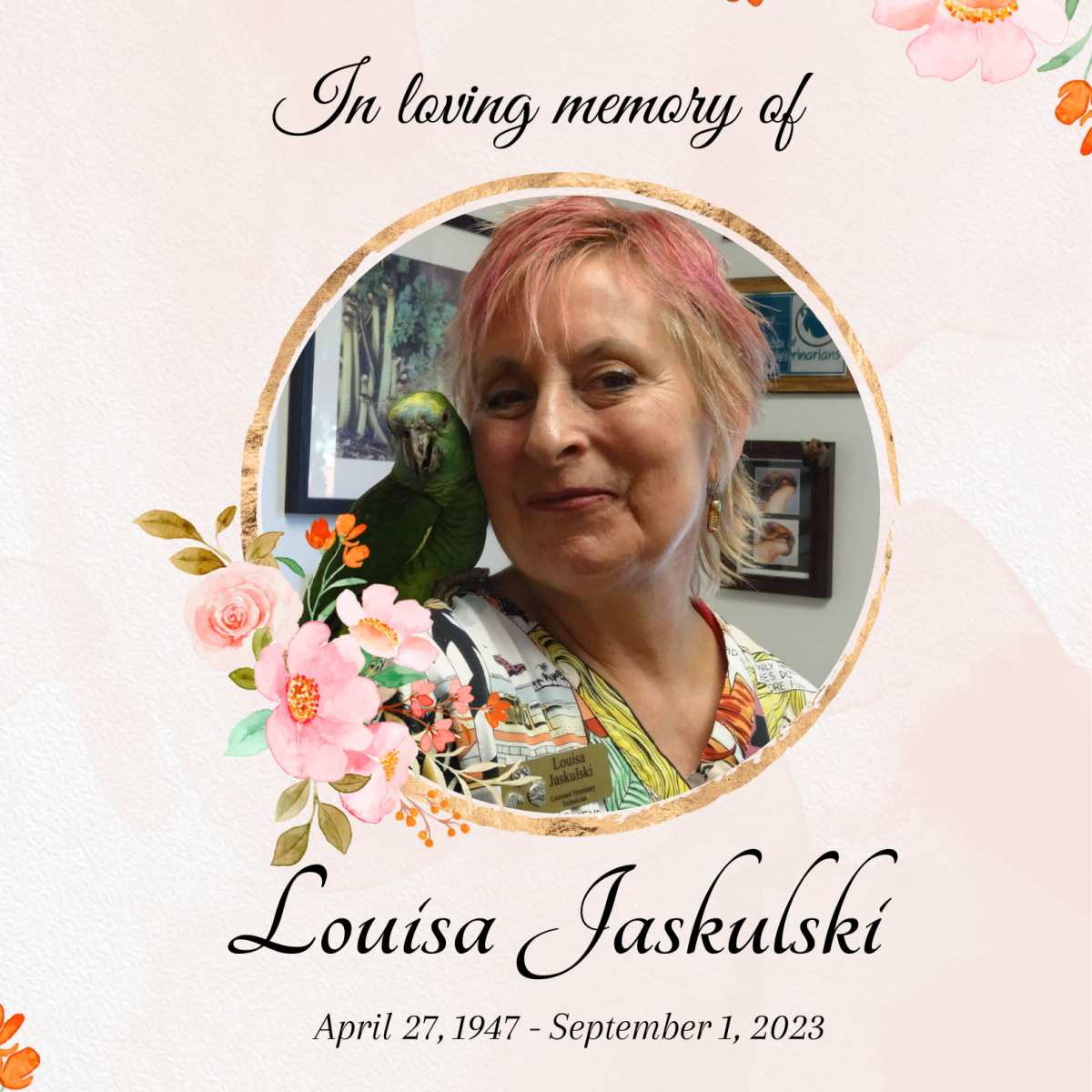 You are invited to join us as we celebrate the life and spirit of Louisa Jaskulski on Saturday, November 4, 2023.
The in-person Celebration will be at the Harbortown Clubhouse at 901 Shoreline Drive, San Mateo. We will use Zoom to allow those who cannot join us in person to both view the Commemoration and to actively participate in it.  No prior Zoom registration required; just use this link when you want to join.
Celebration Timeline: 
11:30 am - Doors open, refreshments available
11:45 am - Zoom setup begins
12:00 pm - Commemoration starts, with broadcast to Zoom
Information for everyone:
We welcome your photos of and about Louisa and will share them during the Commemoration.  Please submit your photos to this photo album.  [Nov 5 2023 update... we deactivated the photo album link after the event.]
In-person and online donations made in Louisa's memory during this time will be shared equally between Mickaboo Companion Bird Rescue, Palomacy, and the Oasis Sanctuary, the bird rescues about which Louisa was most passionate.  This special online donation link will ensure in memoriam funds are separated from Mickaboo's other donations.  (The Oasis Sanctuary has stated their share of the funds will go toward their Lory Aviary and flock, where one of Louisa's surviving flock members lives now.)
Information for in-person attendees:
Please RSVP here - this is particularly important for those attending in person so we can set up an appropriate amount of seating and provide enough refreshments.
Directions: enter Harbortown by turning onto Shoreline Drive from Mariners Island Boulevard; the clubhouse will be on the left. If there are no parking spaces available directly outside the clubhouse, please park on Mariners Island Boulevard. Here is a map of the location, with "X" marking the Clubhouse.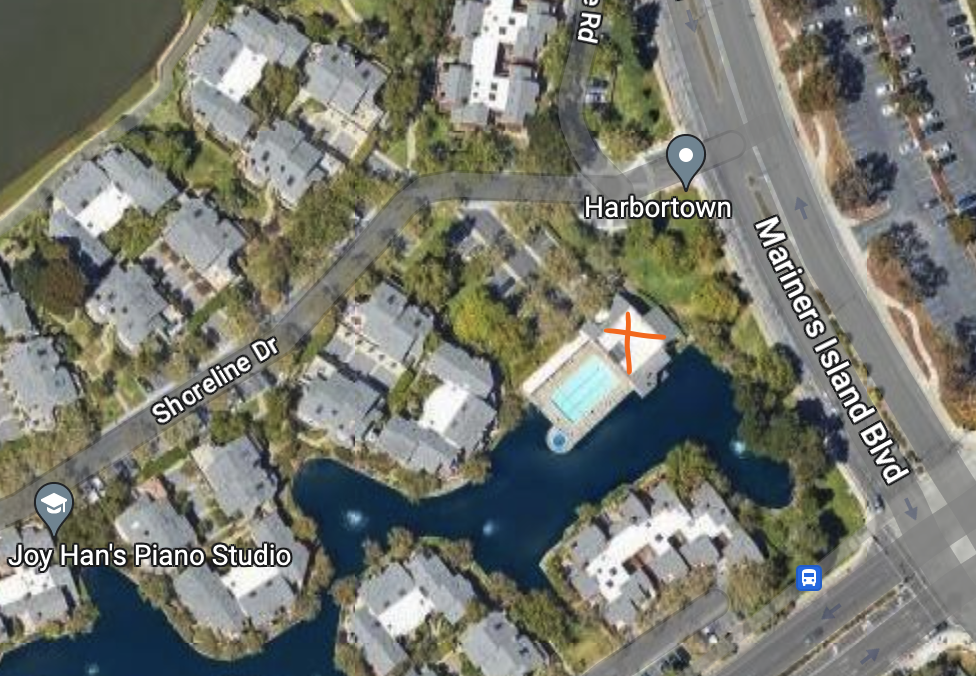 ~ ~ ~ ~ ~
Please share this information with others so we can make this a beautiful and special event. Questions?  Email us.