2023 Holiday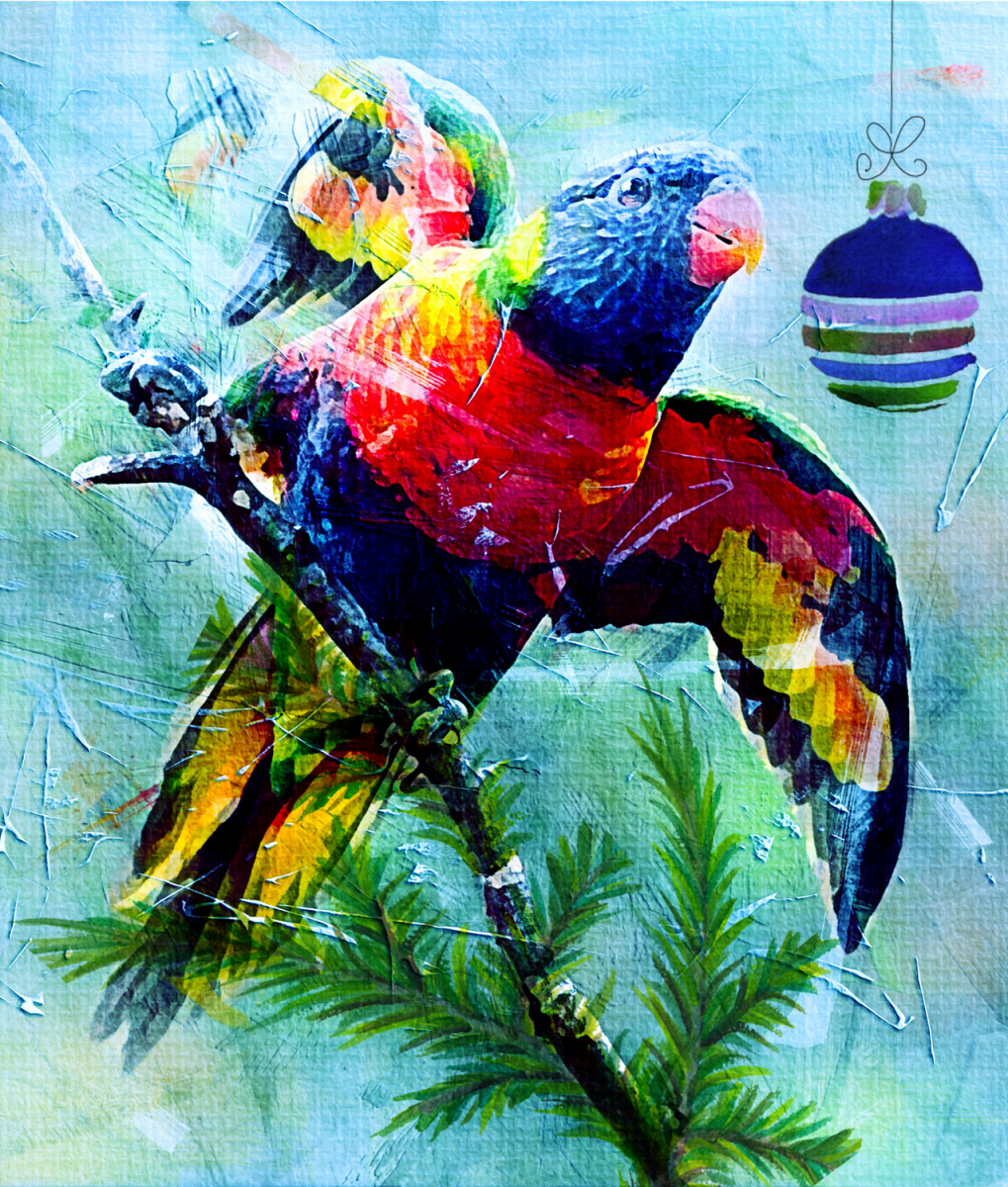 Welcome to Mickaboo's Annual Holiday Party & Funraiser. It's our 26th year of rescuing, rehabilitating, and rehoming parrots in Northern California!  This page holds all the info about the virtual events we're hosting for you.
Our online auction runs from November 28, 8 am PT - December 3, 3:00 pm PT. Treat yourself or your friends and family with our wonderful collection of items, from original art to bird toys to jewelry to stocking stuffers. Great gifts for you or others! Proceeds help our 450+ flock of rescued birds with necessary veterinary care. MANY MANY thanks to those who donated the silent auction items. The in-kind donors' names (and links to their businesses) are here!  
On December 3, we will host several online entertaining and educational events. Use this link to register with Zoom. There is one link for all events. After registering, you'll receive an email allowing you to save your Zoom link. You will also receive reminders closer to the event.
12:30 pm PT:  Estate Planning to Protect You and Your Beloved Pets, presented by Alyssa Chow
Alyssa is back to discuss the key estate planning documents that you should have to protect you and your pets during your lifetime, and the thought process behind those documents. A proper plan is critical to ensure that not only you, but also your pets, are cared for if you are no longer able to do so yourself whether due to temporary or permanent incapacity.
Alyssa Eriko Chow has her own law firm which serves communities throughout Northern California in the area of Trusts and Estates, and with assisting individuals and families with their estate planning, trust/estate administration, and probate-related needs. Alyssa holds her B.A. in Communications and Political Science from the University of California, San Diego, and her J.D. from the University of the Pacific, McGeorge School of Law.  Alyssa has volunteered for and maintained a relationship with ACC Senior Services over the years. Alyssa regularly provides live webinars to help people understand the basics of estate planning. While she was completing her undergraduate degree in San Diego she was a frequent supporter of an exotic bird sanctuary! There she learned first-hand about the importance of making plans for your companion bird's future.
01:30 pm PT: The latest from the Parrot Conservation Alliance (PCA), presented by Sarah Lemarié, Dara Torgerson, and Megan Cowdell
Three Mickaboo volunteers attended the PCA's 2023 conference in October.  They will discuss highlights of that conference and their visit to the Oasis Sanctuary.
02:30 pm PT: My Australian Bird Tour, presented by Julia Keller
Julia spent several weeks in Australia, emphasizing visits to parrot rescues, sanctuaries, and habitats. She'll share what she learned and saw. Ask her your bird and travel questions!
03:00 pm PT: Auction wrap-up party
During this informal virtual party, we'll watch the drama marking the end of the online auction.  Ask your questions about payment and delivery arrangements!
---
Mickaboo continues to exist and help birds and guardians who need us because of YOUR generosity. Any gift, no matter the size, will be appreciated by our many volunteers who care for the birds in our care. Please give to help our birds - and get a tax deduction (subject to IRS guidelines).